We're joined by not one, but two sets of developers! First we talk to Fabian and Matt of Fabraz about the upcoming Slime-san DLC. Then we're joined by Lucas and João of Long Hat House to talk the recently released Dandara.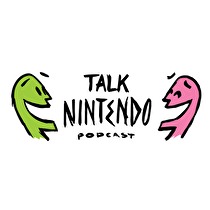 We kick off the show as we always do with a jam packed What We've Been Pla ... wait a second that's not right. Unfortunately due to some technical issues (darn you Audacity) we lost a big chunk of the show. Originally we had the normal What We've Been Playing, eShop Round Up, and News Block followed by a great interview with the guys over at Fabraz.
The good news is the interview wasn't lost! The other bit of good news is we had an interview set up with the fine gentlemen over at Long Hat House to talk about the recently released Dandara. So this week you'll be getting a double dose of interviews, one with both Casey and Perry and the other featuring Perry and David.
We plan on getting back into the regular programmed show next week and you can count on the most heardy What We've Been Playing ever!
Of course a huge thank you to Fabian, Ben, Lucas and João for joining us this week. Make sure to check them out on social media to stay up to date with their latest projects!
Check out our YouTube Channel!
If you have any questions, comments or concerns please contact by tweeting us or by send us an email!