We talk SteamWorld Dig, SteamWorld Heist, Mercenaries Saga, Radiant Historia Perfect Chronology, and Dandara! Then we're joined by Jason Cirillo of Choice Provisions to chat about Space Dave and much more!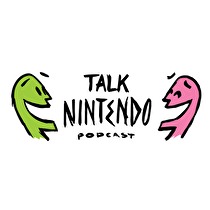 Buckle your seatbelts ladies and gents, we got some games to talk about! New, old, rereleased, we got ya covered. To kick us off we chat about a pair of Image & Form games. Perry's been revisiting SteamWorld Dig for the thousandth time while Casey enjoys his second go through of SteamWorld Heist. Keeping with the tactical RPG genre, Perry's also been rocking out to some Mercenaries Saga which was just rereleased for the Switch, but quiet honestly feels a bit dated. Casey on the other hand had to dust off the ol' 3DS to start his first journey through the wonderful world of Radiant Historia. The bar was set high with off the charts praise, and so far it seems to be living up to the lofty expectations. To close out a jam packed segment, Perry got his hands on one of the freshest new releases for the Switch in Dandara. You're going to want to hear all about it!
It seems the eShop is approaching Armageddon levels once again with a ton of games hitting the digital store shelves this week. With plenty of new offers some of the best include SteamWorld Dig, the near shadow dropped Crypt of the Necrodancer, and of course a healthy serving of Neo Geo goodness. Moving into the news, there's plenty to cover. A new Mario movie? Crash Bandicoot on the Switch? Call of Duty Nintendo bound? Those are some things we get into as well as sales figures (again), Smash at Evo, and Casey was RIGHT... about Nintendo Switch online in September. (Now we just wait until E3 for the Animal Crossing announcement)
After a quick break we come back and are honored to be joined by Jason Cirillo of Choice Provisions. Jason is the creater of Woah Dave! and the newly released Space Dave! as well as a team member who worked on the Bit.Trip series and the upcoming Runner3. Oh, and we're told in regards to Runner3… we ain't seen anything yet. We want to thank Jason Cirillo once again for sitting down and spend some time talking with us.
Check out our YouTube Channel!
If you have any questions, comments or concerns please contact by tweeting us or by send us an email!
We talk #SteamWorldDig, #SteamWorldHeist, #MercenariesSaga, #RadiantHistoriaPerfectChronology, and #Dandara! Then we're joined by Jason Cirillo (@Robotube) of Choice Provisions (@TotallyChoice) to chat about #SpaceDave and much more!https://t.co/kAE12cd2ar pic.twitter.com/TZXG8h1F18

— TalkNintendoPodcast (@TalkNintendoPod) February 8, 2018