The boys sit down with Chris Miller and Tyler Tomaseski of PolyKnight Games to talk InnerSpace.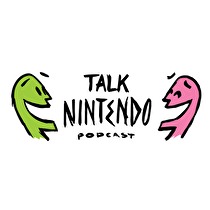 We start the show as normal with What We've Been Playing, but it really isn't so much what we've been playing as much as it's what the guys from PolyKnight have been playing! That's right, we're joined by Chris Miller and Tyler Tomaseski of PolyKnight Games to talk about their recent Switch release InnerSpace, but before we do we talk some Celeste and Dark Souls. It doesn't take long before we get real nerdy with InnerSpace from the original concept up to its release. It's really a fascinating look at game development and especially some of the more underappreciated elements of the game's design.
After saying goodbye to Chris and Tyler, the boys get into what they've been playing and Perry's been busy chipping away at some review games. Space Dave! and 10 Second Run Returns have been keeping him busy with some fun arcade style gameplay while Casey's been jamming out to Celeste. Needless to say the boys have been fortunate enough to play some rad games this week.
In an unorthodox fashion, we close the show out with the eShop Round Up and News Talk. It's easily one of the more bazaar eShop weeks with dumb "Jimmie" prices, a price that looks like they threw darts at a dart board, and some of the strangest names that include "for Nintendo Switch" in the actual title of the game. (Thank goodness for HAMSTER keeping us honest with a healthy dose of Neo Geo goodness that we've all come accustom to.) On the news front we have a plethora of announcements including new game Soccer Slammers from Atooi as well as some popular games making their way to the system such as Dead Cells and Wild Guns Reloaded. We also touch on the reaction to the Project Octopath Traveler demo as well as the potential idea of Fortnite on the Switch.
We want to once again thank Chris Miller and Tyler Tomaseski for taking the time to come chat with us. Make sure to check them out on Twitter and of course check out InnerSpace!
Check out our YouTube Channel!
If you have any questions, comments or concerns please contact by tweeting us or by send us an email!