The boys talk Mario + Rabbids and Hammerwatch to kick off the show. Then dive into all the announcements from the Nintendo Direct Mini.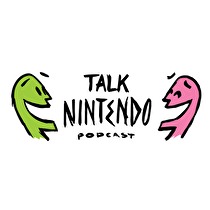 It's been a strange week with Nintendo Direct rumors swirling about, but the show must go on! So to start us off Perry talks Mario + Rabbids Kingdom Battle. The early going was a bit rough, but did he stick it through to see greener pastures? Then speaking of greener pastures, Casey put more time into Hammerwatch and turned what initially was mixed feelings, into mostly positive ones!
The month of January has been kind to us reviewers, releasing a moderate amount of games without drowning us and the trend continues. While there weren't a ton of games released this week, a few interesting ones made it out and of course it is most certainly still a week. With news sparse this time of the year and the impending Direct on the way the boys talk a few bits of news including some really fantastic sales figures.
Well it's a good thing we didn't hold our breathes because right up to the day this posts we still hadn't heard word of a Nintendo Direct. With plenty of trolling from Nintendo of America, we were finally surprised Thursday morning to a shadow drop of a Direct Mini. So naturally the boys roll up their sleeves and jump in head first to talk about everything announced!
Check out our YouTube Channel!
If you have any questions, comments or concerns please contact by tweeting us or by send us an email!
The boys talk Mario + Rabbids and Hammerwatch to kick off the show. Then dive into all the announcements from the Nintendo Direct Mini. #DarkSoulsRemastered #NintendoDirectMini #MarioTennisAces https://t.co/Yj3yYMNfWU pic.twitter.com/WA4pQ7d6qH

— TalkNintendoPodcast (@TalkNintendoPod) January 12, 2018