David Lloyd stops by to talk Xenoblade Chronicles 2, Super Mario Run, Fire Emblem Warriors, Hammerwatch, and Clam Blitz. Then we dive into some Strategy RPG talk with TINY METAL, SteamWorld Heist, and some classics in the genre.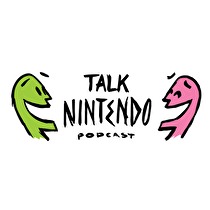 David Lloyd finally makes his debut on the show and we kick it off by talking Xenoblade Chronicles 2. Then we shift gears to Perry's new phone and Super Mario Run. Getting back to the Switch side of things we finish up with Casey's early impressions of Fire Emblem Warriors and the nindie dungeon crawler, Hammerwatch. To round out an extra long What We've Been Playing we talk some good ol fashioned Clam Blitz!
Fasten your seat belts for the most insane eShop Round Up of the year! Now we don't want to spoil all the goodness hitting the digital stores this week, but we'll let you in on a little teaser. As many of you may have guessed it wouldn't be a week without a Neo Geo game and this week we're getting another King of Fighters game! Oh and Image & Form's greatest game, SteamWorld Heist is now out for Switch! The end of the year is usually a slow time for news, but we were able to find some cool story bits including Nintendo's big splash on the Top Selling Games of 2017 on Amazon and Switch continues to knock it out of the park.
We had so many games to talk about we sort of broke up What We've Been Playing into our topic of the show, but by focusing on Strategy RPG games. Casey has been playing TINY METAL and both Perry and David have been playing SteamWorld Heist. They go into detail on each before branching out and talking about classic SRPG series like SMT Devil Survivor, Final Fantasy Tactics, Fire Emblem and more.
Check out our YouTube Channel!
If you have any questions, comments or concerns please contact by tweeting us or by send us an email!
David Lloyd (@filteredgamer) stops by to talk #XenobladeChronicles2, #SuperMarioRun, #FireEmblemWarriors, #Hammerwatch, and Clam Blitz.

Then we dive into Strategy RPG talk with @tinymetalgame, #SteamWorldHeist @ImageForm, and some classics in the genre.https://t.co/Kptfw06iX3 pic.twitter.com/Q5I9Gib5T1

— TalkNintendoPodcast (@TalkNintendoPod) January 5, 2018