Merry Christmas and Happy Holidays! We start off with Enter the Gungeon, Blossom Tales, SteamWorld Heist, and Poly Bridge before getting into our second annual gift exchange!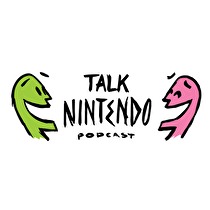 'Tis the season for games and business is gooooood. We jump into a bunch of games early in What We've Been Playing. Perry's been busy with a pair of review games, Enter the Gungeon and Blossom Tales. Somehow he's still finding time to play Image & Form's greatest game of all time, SteamWorld Heist. Casey on the other hand has been playing more leisurely. He wrapped up his Poly Bridge review earlier in the week and since has been coasting on some Xenoblade 2 goodness while peppering in some Blossom Tales to break it up.
After a quick break we get into the biggest Switch eShop of all time, breaking out of the teens into the twenties. Yeah, 20 games for the Switch came out this week including a few of the games we talked about, but also Yooka-Laylee, Mutant Mudds Collection, Brawlout, and of course some Neo Geo. Then we take a pit stop at the Villa de Discount with some Rocket League. This game rules and is 25% off! Then we get into the news, which is light this time of year, but we still manage to discuss Japanese sales figures, ARMS update, a Mario Kart 8 Deluxe Steel-case, and IGN's Game of the Year!
As is now tradition on the episode before Christmas, the boys exchange gifts. Perry has riddles and rhymes for Casey to help figure out what's under the wrapping, while Casey was a bum and just sent the gifts that Kaitlin and Amazon wrapped. But it's the thought that counts right? :)
Check out our YouTube Channel!
If you have any questions, comments or concerns please contact by tweeting us or by send us an email!