Alex aka Mr. Panda joins us to talk Xenoblade Chronicles 2, Mystery History, and our predictions for a "satisfactory" 2018.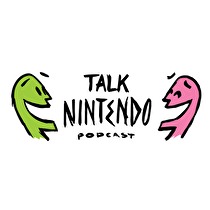 Alex aka Mr. Panda joins us for the show and he kicks it off with our most difficult Mystery History yet! Then the conversation shifts to the latest and greatest, Xenoblade Chronicles 2. Alex played it through review and Casey's just starting his adventure, but we dig into the battle system and how enjoyable it's been so far. Then instead of what Perry's been playing, we decide to save you the trouble and skip right on over to the ol' eShop Round Up.
Another week another double digit number of releases for the Switch. It can't possibly keep up this pace forever ... right?! Cereal amiibo?! Looks like the rumors are true and we'll be getting a Mario cereal box amiibo. Oh and we hope you like Mega Man because Capcom's bringing it to the Switch in a big way. We dive deep into the most recent release and freshest news.
After a quick break we come back with a fantastic listener question. So we give our predictions on what would make a "satisfactory" 2018. Not great, not bad, but just a fine year. We'll we do our best to see what that looks like!
A huge thank you to Alex for joining us, check the links below to follow and see what else he's up to!
Check out Mr. Panda's YouTube Channel!
Check out our YouTube Channel!
If you have any questions, comments or concerns please contact by tweeting us or by send us an email!