The boys have plenty to talk about this week highlighted by Resident Evil Revelations 1+2. Plus another giveaway, this time it's Revelations 2!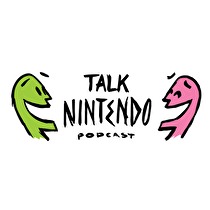 Turkey isn't the only thing the boys filled up on this past week, they've had more than their fair share of games as well. Perry being the madman he is, (channeling his inner Justin and David) has taken on an insane amount of review games; Uurnog Uurnlimited, Snipperclips+, and Resident Evil Revelations all while still managing to squeeze in a leisure game of Stick It to The Man. To be quite honest, we're not sure how he's alive, but sadly he did catch a cold due do to these reviews. Casey on the other hand has been on the review grind as well, with Aces of Luftwaffe – Squadron and Resident Evil Revelations 2. He also seized the opportunity to break out Jack Box Party Pack for some Thanksgiving family fun.
It was a tame week for the eShop, but only in the sense it hasn't been up to par with the onslaught of the last few weeks, but we still saw double digit releases for the Switch. Highlighted by Resident Evil Revelations 1 + 2, Worms W.M.D , and of course it wouldn't be a week without a good ol' Neo Geo game. In the first ever non-hearty week of news, we see the release date of Yooka Laylee finally given, some more Nindies getting physical releases, and of course NWR's Telethon is this Saturday!
Nintendo World Report's annual telethon in support of Child's Play Charity!
Due to Perry under the weather we forego a topic of the show to let him rest his sweet head on a pilla, but not before we give away a game! That's right, another giveaway is upon us and this time we're happy to announce its Resident Evil Revelations 2! Peep the tweet below to find out how can enter to win!
Up to 3 ways to enter! Follow, RT, and reply to this tweet with your favorite Resident Evil game of all time!

Winner will be selected Dec 5th, 2017 at 9pm EST.

Also check out our latest podcast where we talk all about Revelations 1+2!https://t.co/tcfT82iRl5 pic.twitter.com/YL7HH5tjRq

— TalkNintendoPodcast (@TalkNintendoPod) December 1, 2017
Check out our YouTube Channel!
If you have any questions, comments or concerns please contact by tweeting us or by send us an email!