Happy Thanksgiving! The boys talk Batman The Telltale Series, Rive, and of course some Rocket League. Then in honor of Thanksgiving Casey and Perry talk about games they're most thankful for.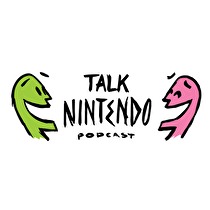 We kick off this Thanksgiving episode with What We've Been Playing this past week and it consisted of a lot of Rocket League. Perry's also been experiencing his first Telltale game with the recently released Batman Telltale for the Switch. Perry almost felt like he was watching a Netflix special, but with player agency! Once a game set for release on the Wii U, it's finally released, but on the Switch and that's RIVE. This crazy shoot-em-up cross platformer is demanding, but insanely fun.
Another insanely packed week for Switch releases and we're beginning to think it might never slow down. Battle Chef Brigade, RIVE, Aces of Luftwaffe, Skyrim, NEO GEO, and more. Where will we find the time?! Then we get into some News where we talk about a huge content update coming to Splatoon, Animal Crossing Pocket Camp's release, as well as an exciting new game coming to the Switch in 2018.
Happy Thanksgiving to one and all! In honor of the holiday, the boys discuss games they're most thankful.
We're extremely honored to be part of the 8th Annual NWR Live Podcast Telethon for Child's Play Charity. We will be doing a Mystery History Panel with special guest David Llyod. Our time slot is 6-7pm EST on December 2nd!
Check out our YouTube Channel!
If you have any questions, comments or concerns please contact by tweeting us or by send us an email!