Golf Story, Tiny Barbarian, Stardew Valley, Mystery History and MORE! Then the boys give their top 3 most anticipated games for the remainder of the year.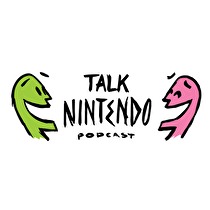 The onslaught of games continues and we kick off the show as we always do, with What We've Been Playing. This week we see the return of M?stery History!, and Casey sees if he can juke out Perry with his mystery game. Last week was Casey's week to talk review games, but this week we see Perry with a pair of review games himself. He starts off with Pankapu, a cute platformer we saw at Pax East. He finishes up with the latest Nicalis offering, Tiny Barbarian. As far Casey, he gets into what he promised from last week and that's a pair of 16-bit styled games in Golf Story and the hype train conductor, Stardew Valley. Then we hear from listener Colin Narod in what we've dubbed "What You've Been Playing". Colin's been jamming out on Thimbleweed Park and gives us the rundown of his impressions.
After a hefty list of games, we get into what games are headed your way and if you're a Wii U owner, you're out of luck. This week features no games for the console, but gives us a plethora of Switch games to get into including the much anticipated Stardew Valley, Axiom Verge and many others. In the need for some YouTube gold (we use this term lightly)? Well you better head over to our YouTube channel to check out Perry's Salmon Run Mini-Play or to see the boys face off in a World 1 race in Super Mario Bros for the NES! Moving into a light news week, we touch on the Nintendo World Championships, an ARMS graphic novel heading our way in 2018 and quite possibly the most absurd SNES Classic bundle of all time.
Last week we asked you what your most anticipated Switch games for the remainder of the year (excluding the Odyssey), so this week we figured we'd tell you ours, but instead we told you our top 3. We would also like to thank everyone for writing in and a special congrats to our winners Andrew (@giantbowser2003) and Daniel Malupo (our YouTube winner)!
Check out our YouTube Channel!
If you have any questions, comments or concerns please contact by tweeting us or by send us an email!