The boys talk about new releases including Tumblestone, Picross S, Mario & Luigi Superstar Saga, and INVERSUS Deluxe before diving into the mail bag to answer your questions!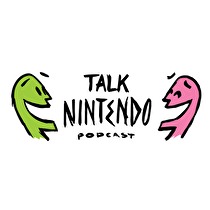 After a light week for gaming playing, the boys are back at it hard this week with a bunch of new releases. Casey kicks us off with Tumblestone, a game he's previously played now being released on the Switch. He loves the multiplayer and it has a bunch of content, but why no online? Moving from one puzzle game to another, Perry's been playing Picross S. He's always enjoyed him some Picross, and to no surprise he is having a great time with it on the Switch. Speaking of the Switch, Casey's been playing Mario & Luigi Superstar Saga + Bowser's Minions on his 3DS. The game is a remake of a classic with a new side mode added, so what isn't there to love? (The lack of 3D mainly.) Wrapping up what Perry's been playing is INVERSUS Deluxe, a new twin stick shooter on Switch. Are you curious about Dragonball Xenoberse 2? Well good thing listener Eric Mitchell wrote in and gave us the deets on this port headed to the Switch, oh and he has a helpful tip for anyone interested!
We continue the bombardment of the eShop with another insane week for releases. Wii U, 3DS, Switch … we got 'em all. The onslaught of Switch titles is getting out of hand with so many great looking games coming out way with the likes of Butcher, Golf Story, Picross S, Fifa 18 and much, much more. Heading to the Saloon Casey takes us on a Mini-Play from his childhood with Mega Man X on SNES Classic and the boys take to the race track to see who's the better driver, or who's better at not getting hit by blue shells. While the games are coming in droves, the news isn't coming in quite as hot and heavy. A light week, but some interesting facts come from an interview with Super Mario World developers and we finally got a Stardew Valley release date! (hint: it's on the eShop now)
We're beyond happy to welcome back our Listener Mail Segment with fantastic questions from Nathan and Jonathan! We talk about Skyrim, what our favorite 2D Mario game is, how our gaming tastes have changed over the years and more! Remember you can be part of the show by writing in to TalkNintendoPodcast@NintendoWorldReport.com or tweeting at us @talknintendopod.
Check out our YouTube Channel!
We're giving away two $10 eShop cards!

YouTube Channel: https://t.co/QbLaXRKhZs pic.twitter.com/l6Q8YWJg6W

— TalkNintendoPodcast (@TalkNintendoPod) October 6, 2017
If you have any questions, comments or concerns please contact by tweeting us or by send us an email!