We cover even more nindies giving our impressions of every game showed in the Summer Nindie Showcase.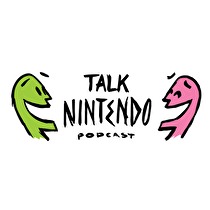 This week features hands down the most games talked about on the Talk Nintendo Podcast, ever. We kick it off with a plethora of games We've Been Playing, with Perry starting off with updates from games such as Use Your Words and GoNNER. Then he dives into a new game he reviewed "League of Evil". This 2D platformer migrated from iOS, but can it stack up with some of the other popular platformers? Then Casey gets into the ol' Nontendo block and talks about the recently released Uncharted Lost Legacy. After that he finally got a chance to see what the fuss is all about with Overwatch and then revisits one of his favorite game franchises of all time, Diablo. Returning back to Nintendo platforms he finishes up with a small Overcooked update and then dives into his experience with the great Sanic.
While the games we're talking about are coming in droves, it's pretty baron on the eShop front. No 3DS or Wii U games, we talk about the four releases for the Switch featuring another NEO GEO game and Mario + Rabbids! This week on the YouTube Saloon we have two great videos, first a Mini-Play of Metroid Zero Mission with Casey then the boys talk to the arcades and go head to head in the arcade classic, Donkey Kong. Moving along into the news it's the end of an era, the Miiverse was given its final notice and will be active until Nov 8th, may you rest easy sweet prince. Oh and we've got sales numbers and even a new playable SNES game?!
What was originally going to be a deep discussion of Starfox Guard, Nintendo threw a monkey wrench into our plans and announced a Nindie Showcase. So like any good people running a Nintendo podcast would do, we told Guard to beat it and we go into all things covered in the Showcase. We go game by game giving our impressions and thoughts!
Check out our YouTube Channel!
If you have any questions, comments or concerns please contact by tweeting us or by send us an email!