Justin Nation joins us to talk Nindies and Nindie Spotlight!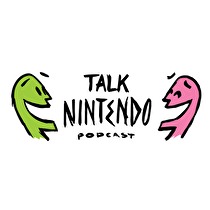 The boys jump into what they've been playing, each a recently reviewed game from NWR. Perry kicks us off with the recently released Jackbox Party Pack 1. Just a few months back he was signing the praises of Jackbox 3, but how does the original stack up? Moving right along Casey talks about a game that peaked his interest from the eShop Roundup, Kid Tripp. This game originated on iOS and manages to bring the fun over to the 3DS, just don't expect to play this one for very long.
It's a sad week for us here at the Talk Nintendo Podcast because it's a week with no Wii U games … surprisingly enough this isn't a very common occurance. The Switch however features the Jackbox packs, Minecraft and even another entry in the ever-popular flying motorcycle genre. After a quick stop at the Saloon, the fellas get into some hard hitting News Talk with updates galore, sales numbers, Final Fantasy and that whole SNES Classic pre-order debacle.
After a quick break NWR's own Justin Nation joins the show to talk all things Nindie. We touch on his roots of covering Nintendo, how he got back into it and of course his newest endeavor: Nindie Spotlight. We talk about forma.8, Piczle Lines DX, and Original Journey among others. If you like talking Nindies, then this is one segment you won't want to miss.
We want to thank Justin for coming on! You can check him out on twitter and on his YouTube Channel!
Finally we're giving away two copies of Chicken Wiggle! One copy is exclusive to give away to one of our YouTube subscribers. If YouTube's not your thing, tweet in at the show with a clever or fun level name for Chicken Wiggle. Perry will then pick a winner and custom make a level taylored around that name and you'll be able to play it with your free copy of Chicken Wiggle! Winners will be announced 8/29/17 at 9pm EST.
Check out our YouTube Channel!
If you have any questions, comments or concerns please contact by tweeting us or by send us an email!