The boys are joined by Jools Watsham to talk Chicken Wiggle!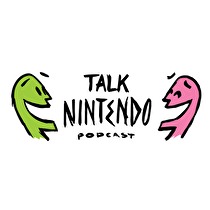 The boys were lucky enough to sit down with Jools Watsham of Atooi (and record the longest episode ever!) Clocking in at just over three hours, the guys kick it with what Jools' has been playing. He's been keeping busy like most of us with Splatoon 2, but also with a new arcade cabinet for his Switch as well as dabbling with a little Sonic Mania. Casey doesn't have any games to talk about, but instead tells us his experience of working the Long Island Retro Gaming Expo and getting to meet the Retronaut guys. Then there's Perry … well he's just there for show ;).
Moving into the eShop we have a handful of games releasing for all the consoles, but the Switch had another heavy week. Then of course arguably the most important release of the week, Chicken Wiggle. After a lengthy eShop Roundup, we dive into the news, but it's a brief segment due to a relatively quiet week.
After what normally would constitute as a full episode, the boys get into the meat and potatoes of the episode with an in-depth talk about Chicken Wiggle. Jools gives us some background on how he approaches developing a game, how making a creator suite defers from previous projects and hints at some future Atooi goodness. This is hands down one segment you won't want to miss!
We want to thank Jools for joining us! Make sure to check out Chicken Wiggle, now available on the eShop and check Jools' out on twitter!
Check out our YouTube Channel!
If you have any questions, comments or concerns please contact by tweeting us or by send us an email!