The boys talk Splatoon, WarioWare and whatever else they lost last week. Plus a jam packed eShop Round Up!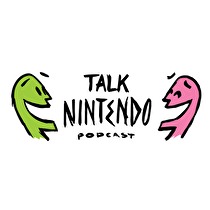 Episode 45 is here, and the boys start the show by talking about the games they've been playing this week. Casey has briefly played his long-anticipated Nindie "Overcooked", and seems to be enjoying it so far. Perry has been playing a recently released 3DS game Cursed Castilla, but has he been enjoying it? Casey ends the segment with WarioWare Touched!, the lost Mystery H?story title from last week.
The post-Splatoon 2 week eShop Roundup! is packed full of titles this week, and the News Talk hits on some updates of current and future Switch games.
Ending out the show the boys talk about the long awaited Splatoon 2, and they talk about the ups and downs of what has already become a staple in the Switch library. How has they're experience been with it so far?
Check out our YouTube Channel!
If you have any questions, comments or concerns please contact by tweeting us or by