We talk sales numbers, Splatoon and ... Cory in the House?!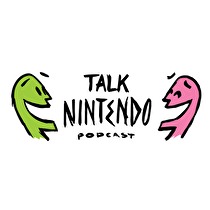 The boys get into the show as they normally do with What We've Been Pla … oh no, wait. DARN YOU AUDACITY!!! Due to some unfortunate circumstances we lost the first hour of the show, but that didn't stop us from pushing on! Instead we pick up right at the ole eShop Round Up!, talking about all the goodness coming to Nintendo consoles! Moving along we take a stop at the YouTube Saloon. What's that? It's a new mini segment where we keep you lovely people up to date with what's happening over on our YouTube channel.
After that we get into a great news block filled with release dates, heartbreak and NPD numbers (and no the heartbreak isn't the sales figures)! We also stop to talk about the potential of the N64 Classic and what games we could possibly see on that bad boy. We wrap the show with the much anticipated LOSER TOWN, USA … I mean Perry finally pays the piper by informing the good people of what exactly Cory in the House for DS is all about!
Check out our YouTube Channel!
If you have any questions, comments or concerns please contact by tweeting us or by
We had a few bumps along the way, but in episode 44 we talk about sales numbers, Splatoon and Cory in the House?!https://t.co/p596p4uCF2 pic.twitter.com/5o1zN5h7X5

— TalkNintendoPodcast (@TalkNintendoPod) July 28, 2017