The boys talk about the recently released GoNNER and Zelda BoTW DLC Pack 1.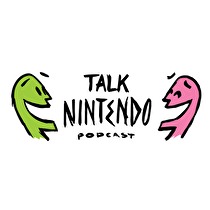 This week with Casey heading up to Maine to sit lakeside and the 4th of July, we've decided to have a shorter episode this week. We'll get into what we've been playing as always, the eShop Roundup, News Talk and even a little craiglist, but wrap it up after that.
Perry kicks us off with Mighty Gunvolt Burst a Megaman like game from Inti Creates. Fortunately it seems more akin to Blast Master ZERO opposed to Mighty No. 9. Casey recently finished up Fire Emblem Echoes and gives his final thoughts on the matter. With another new Switch game, Perry has been playing and absolutely loving it so far. Wrapping up the segment Casey talks about his early impressions on Master Mode from the recently released DLC for Breath of the Wild.
After a short break we take a look at the recently released games on the eShop with some really solid offerings, despite some horrible names. Not a whole ton of news to talk about, but some cool news about Resident Evil 7 and Metal Gear Solid 5 designer joins Nintendo EPD and a really heart warming story from Nintendo of Germany. We close out the episode with Perry's Mom's Craiglist. Yup.
If you have any questions, comments or concerns please contact by tweeting us or by send us an email!