This week we talk a lot of games and cover a lot of news.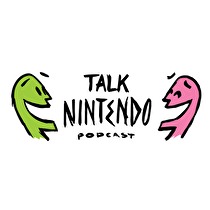 We start off the show with our most robust What We've Been Playing ever! Perry gets us into the action with KAMIKO. This bite sized adventure is fun, but does lose it's luster before its end? One of two physical releases for the Switch this week, Casey's been playing Puyo Puyo Tetris. He hasn't sunk too much time into it yet, but he needs to work on his Puyo Puyo. Specter of Torment has finally released for the 3DS and Perry dives in to get all that 3D goodness. We don't want to tip his hand too much, but you should definitely play this. Along similar lines of retro style gaming, Casey's been jamming out on some Neo Geo action with Alpha Mission II. This isn't the best Neo Geo has to offer, but there's still some fun to be had. Wrapping up What We've Been Playing the guys both picked up Mario Kart 8 Deluxe and give their impressions on the newly revamped Battle Mode!
It's a light week on the eShop, but that doesn't stop the fellas from making a new segment within the roundup and it even gets its own jingle! In lieu of a topic of the show, we turned the news into our topic of the show because Nintendo graced us with an ungodly amount of things to cover! Everything from sales numbers, to release dates and even new hardware?!
If you have any questions, comments or concerns please contact by tweeting us or by send us an email!
New 2DS XL?! ... Tingle Outfit?! We cover all the news in episode 32!https://t.co/93SwaQlBIG pic.twitter.com/u8jf3qXGMg

— TalkNintendoPodcast (@TalkNintendoPod) May 5, 2017