We've been playing some games, a whole lot of games.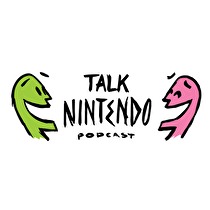 Last week we decided What We've Been Playing could take a back seat to all the Direct news, so this week we're back and packed to the brim with games to talk about. Casey kicks it off with the recent release of Bye-Bye Boxboy for the 3DS. The final entry in the trilogy does a lot good, but can it differentiate itself from the previous installments? Perry's "Craiglist" finds have been plentiful lately yielding the game he's been playing this week, Tetris DS. Replaying this title brings up all sorts of fond memories of one Perry's favorite puzzle games ever. Turning the focus to the Switch, both the boys have been playing recent releases. Casey dove into Graceful Explosion Machine and Perry into The Jackbox Party Pack 3. Both offer a lot of fun whether you're looking for a single player high score game or want to enjoy some knee-slapping fun with a group of friends. Rounding out What We've Been Playing is the return of "Nontendo" as Casey talks about his early impressions of Persona 5.
Who said the 3DS is dead? Sure as heck wasn't us! Much like our first segment, the eShop Roundup is jam packed as well, overflowing with 3DS games and a healthy dose of Switch goodness. And how could we forget about Zombeer for the Wii U. You might think this week would be light in news with last week's heavy hitting Nintendo Direct news, but you'd be wrong. The big topics are Switch and Zelda sales and the death of the NES Classic. RIP 11/11/16 – 4/15/17. Wrapping up the show as we always do (or almost always do), Perry has another good week at the ol' Craiglist office.
If you have any questions, comments or concerns please contact by tweeting us or by send us an email!