So the 3DS is still a thing, right?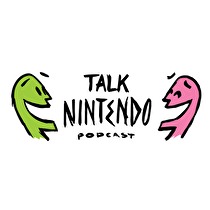 After a few weeks of mayhem the boys are back (in town) and ready for a regularly programmed Talk Nintendo Podcast. Kicking off What We've Been Playing, Casey picked up the latest Switch game to be released physically, The Binding of Isaac Afterbirth+. The stickers and manual might have been what dragged him in, but the addicting game play is what's keeping him coming back for more. Another week, another Perry review and this time it's the Wii Ware classic, World of Goo. Despite being nearly a decade old this fun puzzle game holds up extremely well. Keeping with the theme of the segment, next up is another Switch game, Blaster Master Zero. Both the guys have been playing this masterfully done retro style game and Perry is already on his second time around which speaks volumes of the game. Rounding out What We've Been Playing Casey put a bow on Snipperclips and was left hoping there is more to come down the road, and excites Perry with the concept of the Joy-Con wheel accessories.
With the return of a normal episode comes the return of the eShop Round Up (eHaw!) The segment is packed with games stretching all sorts of Nintendo platforms, but with it came a plethora of evenly priced games that Casey swears he will NEVER purchase. Moving into news the boys touch on Nintendo ramping up Switch production by double, Gamefreak hiring for console and Switch games galore!
The Switch is the bees knees and of course hogs all timeshare for the show, but when you take a second to think about that poor 3DS gathering dust, you realize that little system still has a whole lot of life left in it. In fact a brand new (sort of ) 3DS game was just announced this week, yes in March of 2017. For the topic of the show we take a look at what the 3DS has in store for us in 2017 and go over what games we're most excited about. The 3DS Lives!
If you have any questions, comments or concerns please contact by tweeting us or by send us an email!