The boys are back from Pax and ready to podcast some more.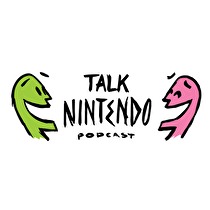 In this episode we recap some of the great local multiplayer games we got to play on the trip as well as a game Casey's been reviewing, Vroom in the Night Sky (notice we didn't include this as one of the great games we played).
The goal was to just talk about What We've Been Playing, but there was some news we couldn't ignore. First week sales numbers for the Switch are starting to come in and we couldn't help but talk about the finest release for a Nintendo home console ever.
It's been a hot minute since our last giveaway and in honor of the Switch release we're happy to announce our $20 eShop giveaway! Just like normal everyone following our Twitter (@TalkNintendoPod) will automatically be entered and you can get additional entries by Retweeting and Liking the tweet below. Finally tweet or email us what Switch game (aside from Zelda) you are having the most fun with! Or, if you don't own a Switch, what game that's currently released interests you the most outside of Zelda?
Follow, RT and Like for up to 3 entries for a $20 eShop gift card! Also tweet at us what you're favorite non Zelda Switch game is! pic.twitter.com/i2m36EW59I

— TalkNintendoPodcast (@TalkNintendoPod) March 17, 2017
If you have any questions, comments or concerns please contact by tweeting us or by send us an email!