Perry has a find of a lifetime and we introduce our new series, Developer Dive!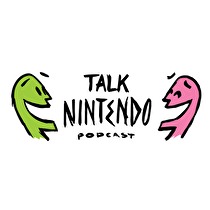 Welcome to TNP episode 20! Perry has officially handed the Capcom torch to Casey as he fired up his NES Classic to subject himself to Ghost n Goblins. He didn't make it very far, but did he enjoy what he played or did it just cause him to have an aneurysm? Perry having been relieved of his Capcom duties gets to finally enjoy something other than Firebrand, his game of choice? Mario Party Star Rush for the 3DS! He's gotten to play some extensive co-op party action, but how does it stack up to previous installments in the series? After seeing Lifespeed in the eShop Round Up last week, Casey knew he had to give this futuristic racer a go. It had some interesting mechanics, but ultimately left much to be desired. Rounding out What We've Been Playing is … Craiglist Round up? You better believe it because you're not going to believe what Perry found. Some might call it the find of a lifetime!
Nintendo was kind to the boys and dropped the big News stories before recording this week! We go over Zelda Breath of the Wild themes coming to the 3DS and of course the Season Pass. Oh, and how about that Splatoon 2 Testfire! And a Miyamoto Quality of Life Cat Hammock? The boys wrap up the show with Developer Dive. This is a new segment where the guys look back at the history of a developer, the games they've made and talk about their personal experiences with the company. To kick off the series, Casey and Perry started off with Intelligent System, the makers of Fire Emblem, Advance Wars and Paper Mario.
If you have any questions, comments or concerns please contact by tweeting us or by send us an email!