After a jam packed What We've Been Playing we dive into the mailbag for the first time ever!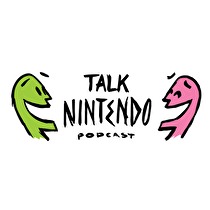 Starting where we left off, Perry continues his quest to beat every classic Capcom game and in doing so he can check Demon's Crest off the list. Having now finished the Firebrand trilogy, where does it rank on his list of the best in the series? Jumping from classic games to mobile games Casey got his hands on Nintendo's newest release on the platform, Fire Emblem Heroes. Unlike Mario Run this is a free to play standard mobile experience and quite frankly, it left much to be desired. Moving along to another fresh release, Perry's been playing Poochy and Yoshi's Woolly World. He has been adoring the port of this Wii U classic thus far and as a bonus it came bundled with the cutest amiibo of all time! To wrap up "What We've Been Playing" Casey talks about the NES Classic Edition after he was lucky enough to nab one from Best Buy. He's been playing it a lot more than he had anticipated and put his skills up against Double Dragon II. Was he able to make it through without abusing the save state feature?
After a short break we dive into the eShop and Virtual Console releases, it turned out to be a pretty good looking week and we'll 100% be talking about at least one of the new games next episode. We get into the news and got some information about Switchs online pricing, some interesting Google Trends with Nintendo pre ordering and got to see a bunch of Jool's new game Chicken Wiggle.
It only took 19 episodes, but we've finally got enough questions to do a full fledged Mail Bag segment! We're asked about our most preferred way to play 3DS, our most disappointing Wii U game and even our very early predictions for what our top 5 games of 2017 will look like. Thanks to Jonathan, Joe and (Good Ol') Dan for writing in! We wrap up the show as we always do with some Craiglist Round Up. Perry's been wheeling and dealing like always, but is it another week of Keepsy Weepsy?
IT'S GIVEAWAY TIME! It's been too long since our last giveaway so here we are. Since we enjoyed answering your questions so much we want even more! We want you to email or tweet us a question you'd like us to answer on the show. Also follow, Like and Retweet the tweet below for up to four entries. The grand prize winner will take home a $20 eShop Gift Card and 7 others will get a Wii U game! Check the tweet below for all the details.
GIVEAWAY! Tweet Us a Question For The Show, Follow, Like, RT for up to 4 entries! 1 Winner $20 eShop and 7 winners Wii U games! #nintendo pic.twitter.com/yCW42bOhjS

— TalkNintendoPodcast (@TalkNintendoPod) February 9, 2017
If you have any questions, comments or concerns please contact by tweeting us or by send us an email!