Nintendo had the big Switch Presentation and we give you our hot off the stove impressions!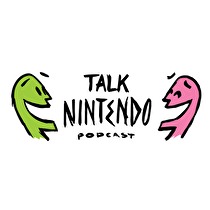 NINTENDO SWITCH! After months of waiting Nintendo has finally pulled back the curtains to give us a look at all things Switch. The boys go over everything talked about in the presentation as well as some goodies that came out afterwards. Needless to say the hype was next level, but did the presentation satisfy the guys?
Just a reminder that to everyone, we will be playing Wario Land Shake It for our "Wii demand Wii" segment. We'll be playing through the game and having an in depth convo about our time with the game. We'd love to hear from you guys if you decide to play along with us or if you've played it in the past. Want to get your opinions read out on the show? Send us an email with your thoughts and impressions!
If you have any questions, comments or concerns please contact by tweeting us or by send us an email!