We lay out our predictions for the Switch Presentation!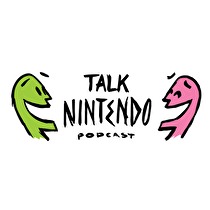 Thanks to those who participated in our 2016 Game of the Year poll we can officially say Paper Mario Color Splash is Talk Nintendo Podcast's Game of the Year! Also congratulations to Rudy (@Guywiththetaco) for winning a $10 eShop card for casting his vote.
It's a new year, so what does that mean? Time to play some old games! This week's what we've been playing segment is chuck full of virtual console titles and Perry kicks it off with the newly released Mario Kart 64 on the Wii U VC. It's been so long since he's sat behind the wheel he forgot how slippery the controls were. Are the loose controls something that he found refreshing or does he prefer the tighter controls of more recent Mario Kart titles? Casey keeps the newly released virtual console theme going with Castlevania Dracula X. It took the title a few weeks to finally appear on the eShop, but was it worth the wait? Next up, Perry plays plays an old Game Boy Color classic. Have you ever wanted to play a platformer where you couldn't jump? Well if that's the case then Bionic Commando: Elite Forces is for you! Perry takes this game for a spin and found that grappling is pretty sweet. Who needs jumping, anyway? After that, Casey bucks the trend of virtual console games and talks about a game he bought during the show last week, Mini Golf Resort. Visually the game looks great, but unfortunately he wishes he could find something else nice to say about the game.
After the shows longest eShop Round Up ever, the boys discuss some of the latest Switch rumors (as is tradition). But don't worry! All this rumor talk will finally become fact or fiction after next week's presentation, which happens to be the subject of this week's main topic. Casey and Perry drop some hot predictions for the event, nineteen each to be exact. Ranging from realistic to pie in the sky, you won't want to miss how wrong the guys are when we come together next week and tally up to see just how bad they did.
Since the presentation is on Thursday instead of recording on Tuesday like we normally would we will be recording immediately after the presentation Thursday evening. This way we can give you our hot off the stove impressions of all the craziness that is likely to ensue. Due to this we will post the episode early Friday morning instead of Thursday nights as usual. We're almost there people, only one more week to go!
If you have any questions, comments or concerns please contact by tweeting us or by send us an email!