It's the final episode of 2016 so the only rational thing to do is our top 5 games of the year!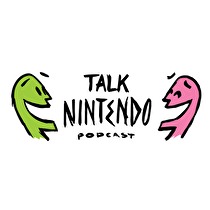 It's the end of 2016, and it's time to celebrate! Perry starts the episode off with a discussion about the newly released Wii U eShop game "Scribble". He had the chance to play with his family and gives us some thoughts on how it plays with a large group of people. Up next, Casey has a Mystery History segment sure to catch Perry off guard. Will Perry get his second win? After that Perry talks about another Wii U party game you may have heard of, Nintendo Land. How did a Mario Chase session with his family turn out? And speaking of Mario, Casey got Super Mario Maker 3DS for Christmas and he discusses his early impressions of the game. What does he think of those Super Mario challenges?
After the boys go through another eShop Round Up they talk about a whole new batch of Switch rumors. What do they think about release dates, ports, and new IPs? These rumor sections won't be around for much longer!
Finally, Casey and Perry discuss their top five favorite games of 2016. They thought long and hard about each of their selections. How many of their game choices crossover? Tune in to find out. Perry closes out the show with another short and sweet Craigslist Roundup.
Talk Nintendo Podcast is having an official "Game Of The Year", and YOU get to be apart of the final verdict! Go to TNP's Twitter and vote on their GOTY poll now. The winner will be announced next episode. If you vote, you are entered for a chance to win a $10 eShop gift card! So what're you waiting for? Giddy up!
What should @TalkNintendoPod's game of the year be?! Anyone who votes is entered for a chance to win $10 eShop card! #Nintendo #WiiU #3DS

— TalkNintendoPodcast (@TalkNintendoPod) December 29, 2016
If you have any questions, comments or concerns please contact by tweeting us or by send us an email!