The shocking part is our listeners didn't write it.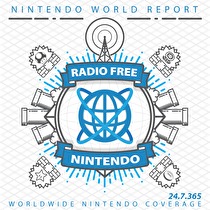 Subscribe via iTunes (Please rate and review, too!)
This week sets new standards for inefficiency. We really only managed to cover a single email AND A single New Business topic.
Without Jon, I guess we just don't have the ruthless efficiency he demands.
An unintentionally lengthy conversation about the psychology of Nintendo Directs gives way to a likewise-unintentionally long conversation about harvesting the last bits from the eShop.
It's a Birth and Death narrative this week.
You can send your emails here.
RetroActive 52: The Legend of Zelda: The Wind Waker is coming up. Comments go here!
This episode was edited by Guillaume Veillette. The "Men of Leisure" theme song was produced exclusively for Radio Free Nintendo by Perry Burkum. Hear more at Perry's SoundCloud. The Radio Free Nintendo logo was produced by Connor Strickland. See what he's up to at his website.
This episode's ending music is Planets from Alphabounce. Composition by Frederic "Elmobo" Motte. It was selected by Greg. All rights reserved by Motion Twin / Mad Monkey Studio.