DID YOU KNOW I LIKE TO DRINK TEA? I LOVE TEA. WHEN ARE YOU PLANNING TO GO TO SLEEP, BY THE WAY, NO REASON.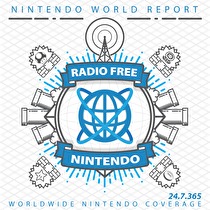 Subscribe via iTunes (Please rate and review, too!)
Just as an FYI: we are aware that some podcast apps are not currently able to download RFN and other NWR podcasts. We are working to restore functionality as soon as possible. Affected apps include the Google Podcast app and AntennaPod. You can listen to the episode here or on other applications.
This week we do "a little" New Business, which in RFN terms means over an hour. James has more detailed impressions of Fire Emblem Engage. Let's be honest for a minute; if you ever justified Nintendo's removal of face touching content from Fire Emblem Fates, and are not enraged here, you're a serial killer or a hypocrite. There are no other options. You could be both, I suppose, lest we make the hypocritical serial killers in the audience feel compelled to make the most difficult choice of their lives.
Jon has a ¿new? game with Dead Space Remake. It's a game he talked about when it came out over a decade ago. We're old. He'll also be here forever, because he's currently stuck in a softlock that has ended his progress.
Guillaume closes out New Business with an update on Blue Dragon, and more pressingly the hottest ride in all the land Mario Kart 8 Ultimate. He held off on MK8U for new content, and now there is new content to consume. It would have cracked his game of the year list if it came out in 2022. Speaking of...
TRANSITION MASTER STRIKES AGAIN!
After a break it's time for the Radio Free "Nintendo" "Top Five" "Games" of "2022." The only words in that phrase that aren't shrouded in air quotes are "of," "Radio," and "Free." I wont post the selections here, but for those of you who are new: each host picks 5 games from 2022 on Nintendo systems.
Allegedly.
Hey, our inbox needs your love. It longs for it. In the spirit of Valentine's Day, send your love here.
This episode was edited by Guillaume Veillette. The "Men of Leisure" theme song was produced exclusively for Radio Free Nintendo by Perry Burkum. Hear more at Perry's SoundCloud. The Radio Free Nintendo logo was produced by Connor Strickland. See what he's up to at his website.
This episode's ending music is Astral Observatory from the The Legend of Zelda Majora's Mask Orchestrations. It was selected by Greg. All rights reserved by Nintendo Co., Ltd.