It is an important podcast.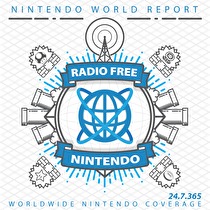 Subscribe via iTunes (Please rate and review, too!)
This podcast is special.
This podcast is unique.
This podcast is... uh... a change agent!
Wait, no.
It's 9.75 out of 10. It's the missing 0.25 that carries the message.
I'm not even sure what we're doing here right now.
Important New Business!
James has just stared Fire Emblem Engage and he has important thoughts on the first important 40 minutes. He also has impactful impressions of escape room game The House of Di Vinci.
Greg and Jon have been playing the just-released groundbreaking first person shooter GoldenEye 007, now on the N64 Nintendo Switch Online Expansion Pass and patched into (digital only) copies of Rare Replay on Xbox.
Greg also has moving early thoughts on Bayonetta 3.
Guillaume has iconic impressions of Blue Dragon, the early Xbox 360 RPG from Mistwalker.
Lastly, Jon has captivating impressions of Monster Hunter Rise on PS5 and Wave Race 64.
Okay, this is taking way too long. We only tackle a single email this week: can a funny game get universe 10 out of 10s. You can send us your important questions here.
This episode was edited by Guillaume Veillette. The "Men of Leisure" theme song was produced exclusively for Radio Free Nintendo by Perry Burkum. Hear more at Perry's SoundCloud. The Radio Free Nintendo logo was produced by Connor Strickland. See what he's up to at his website.
This episode's ending music is Aztec from GoldenEye 007. Composition by Graeme Norgate. It was selected by Greg. All rights reserved by ...who the hell even knows