Crafting pithy axioms.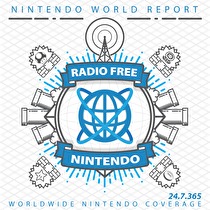 Subscribe via iTunes (Please rate and review, too!)
This week we are without Greg. But instead, we have a lot of email. Questions answered this week: our ideal Digital Eclipse collection, words we can't say, and a marketer's self-marketing book. You can market yourself here.
After a break, Gui and Jon have New Business. Gui has completed Live A Live and still loves it. He's also playing a game from a friend called In Retrospect. Jon bought the Sunbreak amiibo and Commodore 64: a Visual Compendium, a book about... well you can guess.
This episode was edited by Guillaume Veillette. The "Men of Leisure" theme song was produced exclusively for Radio Free Nintendo by Perry Burkum. Hear more at Perry's SoundCloud. The Radio Free Nintendo logo was produced by Connor Strickland. See what he's up to at his website.
This episode's ending music is Now or Never! from Splatoon 2. It was selected by Greg. All rights reserved by Nintendo Co., Ltd.