A non-zero amount.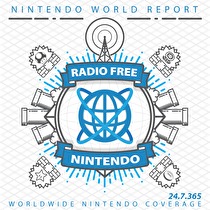 Subscribe via iTunes (Please rate and review, too!)
I can't type right now, so we'll keep this brief:
Syrenne joins us this week to provide cover if James has to dip (he doesn't). The show kicks-off with Listener Mail: what games represent where Nintendo was at that moment, what gimmicks don't survive, what Nintendo games explore being human, and a weird (drunk?) email from Jonny. Send your fantasy booking here.
New Business: Famicom Detective Club: The Missing Heir and The Girl Who Stands Behind, publishing Manifold Garden physical edition mid-pandemic, Nier: Automata, and Forza Street.
This episode was edited by Guillaume Veillette. The "Men of Leisure" theme song was produced exclusively for Radio Free Nintendo by Perry Burkum. Hear more at Perry's SoundCloud. The Radio Free Nintendo logo was produced by Connor Strickland. See more of his work at his website.
This episode's ending music is Turning Tide from Murder by Numbers. Composition by Masakazu Sugimori. It was requested by A.G. All rights reserved by Mediatonic Ltd./ The Irregular Corporation Ltd.