Deceiving investors is easy if you're incorporated in a different country.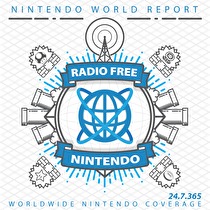 Subscribe via iTunes (Please rate and review, too!)
This week everyone has a "new" game for Switch, all of which are actually old games that are now on Switch. James reviewed point-and-click adventure Broken Sword 5: The Serpent's Curse. It's a solid point-and-click with an outrageously convoluted plot, but if you're looking for Gnostic art thieves, has he got the game for you. Jon and James spent three hours of quality time playing the NES Games Online, now part of Switch Online Service. Jon has some thoughts on Dr. Mario that some might call controversial, but I think he's just worried about pill poppers hiding in the shadows. Greg got his hands on Sega Ages: Thunder Force IV. I'm not sure why they dropped the correct title, Lightening Force, but I'm still looking for some software to touch-up my smile. Guillaume closes out New Business with overhead racing game Mantis Burn Racing. No mantises were harmed in the making of this modern-day Ivan "Ironman" Stewart's Super Off Road.
After the break we expose some dark email secrets. This week we figure out how Nintendo can monetize nostalgia with 2019's shared Smash Bros. and Game Boy anniversaries, and create super hero video games for Liam Neeson vehicles. You too can propose a video game treatment for The Grey by sending us an email.
New Business
(00:03:14) Broken Sword 5.
(00:20:22) NES Games Online
(00:52:37) Sega Ages: Thunder Force IV
(01:10:37) Mantis Burn Racing
Podcast News
(01:18:38) End of Chapters
Listener Mail
(01:23:47) Game Boy or Smash Anniversary: Which is bigger?
(01:42:29) Designing a Super Hero Game
(02:09:21) BROWNS WIN! BROWNS WIN!
This episode was edited by James Jones. The "Men of Leisure" theme song was produced exclusively for Radio Free Nintendo by Perry Burkum. Hear more at Perry's SoundCloud. The Radio Free Nintendo logo was produced by Connor Strickland. See more of his work at his website.
This episode's ending music is Intro Music, from The Guardian Legend. It was requested by Cesar. All rights reserved by Compile Heart, Inc.