May he hop ever-forward.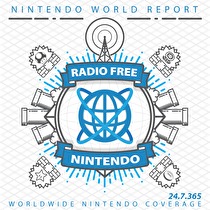 Subscribe via iTunes (Please rate and review, too!)
This week James tries to add some variety to the show. It's an unmitigated failure. Our apologies in advance.
Guillaume starts us off with a look at the demo for Mega Man 11, which was released on Switch mere hours before this recording. The comparison to other recent 2D platformers is inescapable, and he finds the comparisons unfavorable. Jon is also playing a Capcom 2D platformer, that being Ducktales from Disney Afternoon Collection. This collection of Capcom classics is not available on Switch, because its audience has clearly shown no interest in platformers or nostalgia. It's a sound marketing decision by all parties. Greg finishes up The Messenger. Guess what? It's still really good and you should be playing it. James isn't playing! He's playing another damn Yakuza game. I know, I know. He's taking his pledge to not talk Yakuza seriously, instead of just calling it "Unnamed Crime Series", and instead devotes his time helping J&J Dream Factory (A Division of Chem Health Pharmaceuticals; "Better Living Through Chemicals") through a leadership crisis. It's dumber than it sounds.
After the break we knock out a trio of Listener Mail. This week we: cast a live-action Game & Watch FMV game, get inside the release strategy of independent games, and try to play StarCraft 64 with a Joy-Con. You can feel our HD Rumble by sending us an email.
This episode was edited by Guillaume Veillette. The "Men of Leisure" theme song was produced exclusively for Radio Free Nintendo by Perry Burkum. Hear more at Perry's SoundCloud. The Radio Free Nintendo logo was produced by Connor Strickland. See more of his work at his website.
This episode's ending music is Cave Theme, from The Legend of Zelda: The Wind Waker. It was selected by Greg. All rights reserved by Nintendo Co., Ltd.