Making a podcast is a high-risk operation, requiring nerves of steel.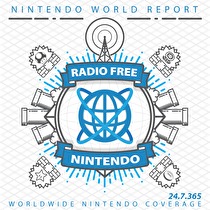 Subscribe via iTunes (Please rate and review, too!)
Guillaume is out this week, expressing disapproval at people who aren't us. Instead, we're joined by prolific reviewer and host of The Thirsty Mage Podcast, David Lloyd.
David joins us fresh off a trip to Steel Crate Games, where he got to play Keep Talking and Nobody Explodes, a bomb-defusion simulator, which is probably good practice for coming on this show. He's also been reviewing Cosmic Star Heroine for NWR, a bite-sized JRPG finally on its way to Switch. Jon takes to the skies with the historical oddity that is Sky Skipper. Nintendo's "lost" arcade title is finally available for general consumption, but all we're able to talk about is 1980s Miyamoto's strange ape obsession. Meanwhile, James has gone and done it now; he's playing Mega Man X Legacy Collection 1. But it's even more alarming, as he's decided it's a good idea to break down Mega Man X lore. What even is this podcast anymore? Greg saves us from this idiocy with impressions of WarioWare Gold. The original microgame series is back, so it's time to dig out the 3DS to see the best the series has to offer.
After the break we attack a duo of Listener Mail. This week we try to figure out where Nintendo's customization options are hiding, and also figure out if there's any late ports for the 3DS that can keep it alive. You can ask us about the odds of a Bayonetta 3-DS port by sending us an email.
This episode was edited by James Jones. The "Men of Leisure" theme song was produced exclusively for Radio Free Nintendo by Perry Burkum. Hear more at Perry's SoundCloud. The Radio Free Nintendo logo was produced by Connor Strickland. See more of his work at his website.
This episode's ending music is Piranha Creeper Cove, from Captain Toad: Treasure Tracker. It was requested by Ben. All rights reserved by Nintendo Co., Ltd.