We've spent the last few years really making the 2010s a firestorm, let's go mess up the 1980s too.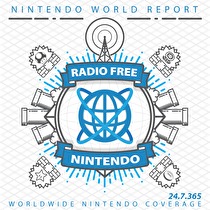 Subscribe via iTunes (Please rate and review, too!)
Let's get right to it! James kicks-off New Business this week with a look at the big new JRPG taking Switch by storm: Shining Resonance Refrain! He spends roughly 10 minutes saying, "Well, it's fine..." It sure is a Sega JRPG; remember when this series was a Fire Emblem competitor? Guillaume has finished off Mario + Rabids and moved onto The Next Penelope. The game might resemble F-Zero, but it's without hideous characters and adds more shooter gameplay. Greg has a look at Sonic Mania Plus, the add-on to last year's Sonic Mania. For the first time in over a decade, new came to a well-liked 2D Sonic game, now without cart docking. Jon closes out New Business with a look at Mega Man Legacy Collection 1. If you haven't seen Mega Man 1 in a while, you might not realize how much of a bastard that game is. Come for the classic games, stay for Legacy Collection 1's awesome museum.
After the break, we take on a trio of listener mail. This week we send games into the past, decompose entertainment industry jargon, and test market portable Virtual Console devices. You can try to convince gamers of the 1980s that Cybermorph is the future of games by sending us an email.
This episode was edited by Guillaume Veillette. The "Men of Leisure" theme song was produced exclusively for Radio Free Nintendo by Perry Burkum. Hear more at Perry's SoundCloud. The Radio Free Nintendo logo was produced by Connor Strickland. See more of his work at his website.
This episode's ending music is Opening Stage (Zero) theme, from Mega Man X4. It was selected by James. Composition by Toshihiko Horiyama. All rights reserved by Capcom Co., Ltd.