We could replace all New Business with Listener Mail and not impact marketability.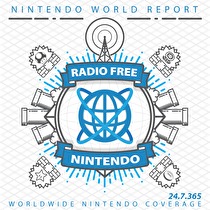 Subscribe via iTunes (Please rate and review, too!)
We've been neglecting you, dear listener. No, I'm not talking in the collective; I'm addressing you personally. To you reading this, right now, we deeply apologize for our neglect. As penance, this week we try to make right with an episode devoted entirely to Listener Mail. Historically, this kind of focus has allowed us to blow through as many as a dozen emails, so this week we fittingly only solve six. Topics this week include: music in games, "design blindness", Wii ports we think are overdue, genres Kirby has yet to konquer, personal "sleeper" games, and what Labo support should be added to existing titles. You too can have your missives used to replace a perfectly good New Business topic by sending us an email.
This episode was edited by Guillaume Veillette. The "Men of Leisure" theme song was produced exclusively for Radio Free Nintendo by Perry Burkum. Hear more at Perry's SoundCloud. The Radio Free Nintendo logo was produced by Connor Strickland. See more of his work at his website.
This episode's ending music is Pac Jump Up!, from Pac-Man Championship Edition 2 Plus. All rights reserved by BANDAI NAMCO Entertainment Inc.