...and Jon's not even here.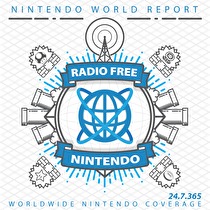 Subscribe via iTunes (Please rate and review, too!)
A three man show rolls no faster. This week Greg kicks off New Business with impressions of Shantae: Half Genie Hero Ultimate Edition. There's a lot of Shantae out there these days, and he lets you know if this is this is the genie you've been wishing for.
I don't even feel shame for that joke.
Guillaume has Sonic & Knuckles, specifically the weird "lock-on" docking between Sonic and Knuckles, which was only replicated on Wii Virtual Console...and that's not even a euphemism.
I do feel shame for that one.
He also has impressions of the gorgeous-looking demo for PixelJunk Monsters 2. James concludes New Business with impressions of Immortal Redneck, a Switch first-person shooter/roguelite that he had actually already reviewed before the show was even recording. You could just go read that, or listen to how he thought it plays well but is let down by the roguelite elements.
After the break we try to do an email segment, but instead spend all of our time talking about Nintendo's recently-announced Switch Online plans. You can send us an email here.
RETROACTIVE PLANS! We'll be playing Henry Hatsworth for our next RetroActive. Get started! The talkback thread is here.
This episode was edited by Guillaume Veillette. The "Men of Leisure" theme song was produced exclusively for Radio Free Nintendo by Perry Burkum. Hear more at Perry's SoundCloud. The Radio Free Nintendo logo was produced by Connor Strickland. See more of his work at his website.
This episode's ending music was requested by Martin: Rainy Night, from Hotel Dusk. All rights reserved by Nintendo Co., Ltd.