Is "dumpster fire" an idiom?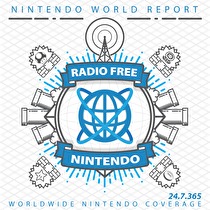 Subscribe via iTunes (Please rate and review, too!)
Normally, we start the show off with a plan. Most of us have a game to talk about, then we roll over into some "carefully selected" email. So what happens when, by crazy coincidence, none of us really have any games to talk about? Normally, we fall back to one of our all-email shows; they're well-liked and fun episodes. So then, how do we address an unusual quiet in the inbox? The ideal way would be to lean into our New Business segment.
So what happens when multiple planets align and both of these celestial events happen at once? Find out this week - right along with us!
This week marks the return of RFN 20 Questions: where one person thinks up a game, and the rest of the crew tries to guess it. This is good content, because we get to artificially pad the run-time with silence as people try to figure out the game. We also tackle some emails, including: what will Mario: The Movie: The Game look like, how to fix Nintendo via time travel, and the need to tighten the eShop's "sphincter." Their words, not ours.
You can replicate the eShop by sending us your emails to our inbox.
This episode was edited by James Jones. The "Men of Leisure" theme song was produced exclusively for Radio Free Nintendo by Perry Burkum. Hear more at Perry's SoundCloud. The Radio Free Nintendo logo was produced by Connor Strickland. See more of his work at his website.
This episode's ending music was requested by Derek : "Warrior of Great Edo, Tonosaman" (Steel Samurai Theme), from Phoenix Wright: Ace Attorney. All rights reserved by Capcom Co., Ltd.