Jon Lindemann still lists years by the reign of Roman Consuls.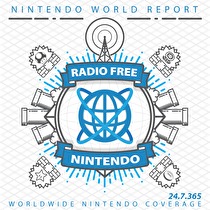 Subscribe via iTunes (Please rate and review, too!)
This week we run a three-man show through New Business, with Jon not joining us until the second act. Guillaume immediately takes us into an examination of the ethics of the thinly-veiled and dubiously-executed allegory Subsurface Circular. Psst, it's about immigration and automation. Speaking of automation, he also finished off Etrian Odyssey V. He is now eagerly waiting for the Etrian Odyssey robot to generate the next entry in the series. Meanwhile, James finished Dragon Quest Builders. The most terrifying boss he confronted was his own OCD. Greg closes us out with impressions of the Kirby Star Allies demo. Guillaume played it too, but his play - like most of his life - was illicit.
Jon joins us for New Business. This week we tackle the hard-hitting topics: games like Mario + Rabbids and Pikmin 3, keeping your Switch battery young and spry, fan-translated games we would love to get around to, and why Nintendo and BANDAI NAMCO Entertainment are always sneaking off to that closet. You can ask us about with whom we've staged secret liaisons by sending us an email.
This episode was edited by Guillaume Veillette. The "Men of Leisure" theme song was produced exclusively for Radio Free Nintendo by Perry Burkum. Hear more at Perry's SoundCloud. The Radio Free Nintendo logo was produced by Connor Strickland. See more of his work at his website.
This episode's ending music is selected by Greg: Dark Beast Ganon (Phase 1), from The Legend of Zelda: Breath of the Wild. All rights reserved by Nintendo Co., Ltd..