*Screaming guitar sounds*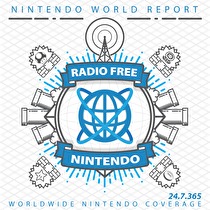 Subscribe via iTunes (Please rate and review, too!)
This week we have a rather eclectic mix of games. Greg kicks-off New Business with impressions of Bayonetta 2 for Switch. Turns out "Witch Time is still a Good Time." Jon is playing Half-Life 2. In 2018. It's a seminal game that he's never played, so his thoughts come with over a decade of context. James had a new review game, and these things just keep getting weirder with Ace of Seafood. This icthyocentric dogfighting/submarine breeding game is terrible and surreal. Gui wraps up New Business with two new games. First off is Dandara, a salty platformer for Switch that isn't getting enough love. He then looks at The Darkside Detective, an adventure game that's killing time for more adventure games.
After the break, we take a look at our third WiiWare RetroActive game, Alien Crush Returns. It does not score well on the Jon Lindemann Value Scale™.
After that we find time for a listener mail question about an old friend: The Siren. You can sound the alarm yourself by sending us an email.
This episode was edited by Guillaume Veillette. The "Men of Leisure" theme song was produced exclusively for Radio Free Nintendo by Perry Burkum. Hear more at Perry's SoundCloud. The Radio Free Nintendo logo was produced by Connor Strickland. See more of his work at his website.
This episode's ending music is selected by James: Rosa's Theme, from Xenoblade Chronicles 2. All rights reserved by Nintendo Co., Ltd..