Fans have held out hope that one of Rare's famous N64 characters would make its way to a Nintendo game. Who knew what they had in store...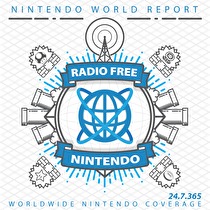 Subscribe via iTunes (Please rate and review, too!)
E3 is over, and most of the RFN Crew has returned home. Gui is still out in the Scottish Highlands, seeking fame and fortune as the last Highlander. A "short" episode actually delivered, with a quick New Business and a bunch of Listener Mail.
Greg kicks us off with impressions of the Hey! Pikmin and Ever Oasis demos. After that, we're right into the mailbag. This week we answer questions about: buying stuff with our face on it, being terrible at games on camera, Capcom's Switch absence (in light of the Monster Hunter World announcement), and reminding our curious listeners that Retro's next game is Texas Brisket Challenge. You can defend the honor of various meats by sending us an email.
The word for this episode is "raucous."
This episode was edited by James Jones. The "Men of Leisure" theme song was produced exclusively for Radio Free Nintendo by Perry Burkum. Hear more at Bluffs Custom Music's SoundCloud. The Radio Free Nintendo logo was produced by Connor Strickland. See more of his work at his website.
This episode's ending music is Elysium of the Blue Sky from Xenoblade Chronicles 2, composed by Yasunori Mitsuda. It was selected by James. All rights reserved by Nintendo Co. Ltd.