It's become increasingly clear that we only get three emails: questions, accusations, and text landmines designed to test our reading skill.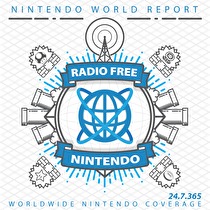 Subscribe via iTunes (Please rate and review, too!)
Following last week's double-episodes, we decided go low-key with a more normal episode. Greg kicks off New Business with some concluding thoughts on Snipperclips, before examining the mobile-like Team Kirby Crash Deluxe. Do YOU have enough apples to grind your Kirby? Lastly, he talks about experiencing Pikmin 3 on the Wii U GamePad. Guillaume is disappointed with Shantae: ½ Genie Hero. Not a bad game but he talks about how much of it feels uninspiring. James played isometric teleportation puzzle-brawler Mr. Shifty on Switch. He jumps between praise and cautionary statements about the game's bugs. He has some quick thoughts on life-consuming title Persona 5, and is joined by a less-enthusiastic Gui. Lastly, he talks about Sony's approach to playing console games on the go: PS4 Remote Play. Jon wraps up New Business talking about his Switch-travels with former RFN host, Dr. Jonathan Metts and Radio Trivia host Michael Cole.
Topics we cover in Listener Mail this week: digital refunds, Nintendo's faith in ARMS, a pun nightmare, and a Nintendo MOBA. You can send us your pun nightmare via the inbox.
This episode was edited by Guillaume Veillette. The "Men of Leisure" theme song was produced exclusively for Radio Free Nintendo by Perry Burkum. Hear more at Bluffs Custom Music's SoundCloud. The Radio Free Nintendo logo was produced by Connor Strickland. See more of his work at his website.
This episode's ending music is Yoshi's Valley from Mario Kart 8. It was selected by Greg. All rights reserved by Nintendo Co., Ltd..