The winter frost, the summer drought, the wills of man, the wheels of fate - nothing can stop the the persimmon-flavored poison that drips from his lips.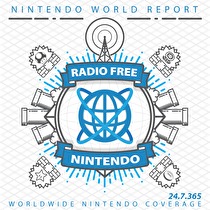 Subscribe via iTunes (Please rate and review, too!)
Switch has been released into the wild, but when we recorded this episode it was still just a breath away.
As usual we start with New Business. James leads off with reflections of streaming Princess Tomato (more to come), and then a look at former RetroActive title Ys Book I and II from the TurboGrafx-16 via Wii Virtual Console. While there, he also looked at Fighting Street and series favorite Lords of Thunder. Jon continues his struggles with the Virtual Console before...no, you know what? We're renaming this Old Business. Jon continues Old Business with yet another struggle against the Virtual Console. He also has time with Super Punch-Out!!, Blazing Lazers, M.U.S.H.A., and Axelay. Guillaume has real New Business with Bomberman '94 for Wii U Virtual Console...oh, it's the Wii version. Our bad. He also has impressions of fun party game Overcooked!, of which a newer version is headed to Switch. Greg has ACTUAL New Business, leading a discussion of last week's Nintendo Indies event - we don't use that word on this show.
After a RetroActive segment disguising itself as New Business, we finally get around to our actual RetroActive for NES adventure game Princess Tomato in the Salad Kingdom. We discuss its weird logic, its weirder writing, its weirdest concept, and the plague that is Percy. Normally we thank those of you who played along with us, but in this case we're apologizing. Regardless, we had a lot to discuss.
Next week we will be going wall-to-wall with Zelda and Switch discussions. You can send us your emails here. We do ask that, just like we'll respect your spoiler concerns, you try to do the same for us.
This episode was edited by Guillaume Veillette. The "Men of Leisure" theme song was produced exclusively for Radio Free Nintendo by Perry Burkum. Hear more at Bluffs Custom Music's SoundCloud. The Radio Free Nintendo logo was produced by Connor Strickland. See more of his work at his website.
This episode's ending music is Credits from Princess Tomato in the Salad Kingdom. It was chosen by Greg. All rights reserved by Konami Digital Entertainment Co., Ltd.