Force Feedback won't really be "Next Gen" until Senran Kagura says so.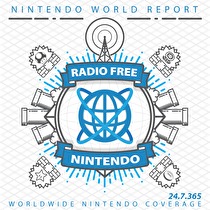 Subscribe via iTunes (Please rate and review, too!)
One week removed from Nintendo's Switch presentation, and a day after the Fire Emblem Nintendo Direct, we've had some time to process all the new info. As with any time following a major Nintendo announcement, our inbox was flooded with questions and hot takes. Let it be known that RFN is a firm believer in Podcasts as a Service; with this in mind, we decided to focus exclusively on whittling away at this email backlog. While we didn't get through everything, we cover: what franchise should get the Warriors treatment (oops) which launched us into the Fire Emblem Direct, future Switch shapes, region-free gaming, its truly weird companion app, and its price.
When I say email powers the show, this is what I mean! Look at all the planning this saved...just line up the emails and go. You too can save James a ton of time by sending in questions and thoughts to our mailbag.
This episode was edited by Guillaume Veillette. The "Men of Leisure" theme song was produced exclusively for Radio Free Nintendo by Perry Burkum. Hear more at Bluffs Custom Music's SoundCloud. The Radio Free Nintendo logo was produced by Connor Strickland. See more of his work at his website.
This episode's ending music is With Mila's Divine Protection from Fire Emblem Gaiden. It was selected by Greg. All rights reserved by Nintendo Co., Ltd.