Today, we all learn where Jon goes when he's not on the show.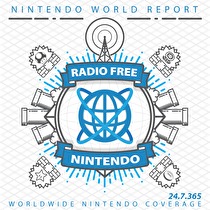 Subscribe via iTunes (Please rate and review, too!)
We're back from the holidays, just in time for next week's Switch presentation. More on our plans for that shortly. This week we opted for the standard New Business/Listener Mail format, and James kicks off New Business with Chase: Cold Case Investigations ~Distant Memories~, the Visual Novel from the makers of Hotel Dusk. He is not pleased. Jon is back from his multi-week Pokémon Go-dictated walkabout. He went places. Guillaume has restored his 3DS collection, and lets the world know he isn't evil enough to play Mario Party 10 with kids. He then offers his thoughts on the unambiguous, and complete, business failure that is Super Mario Run. Greg shares some quick thoughts on Fire Emblem Fates: Revelation and then takes a look at SEGA 3D Classics Collection, inadvertently kicking off a wide-ranging conversation about SEGA and their arcade games.
After the break, we take a couple of emails from the inbox. First, we offer some eleventh hour thoughts on the upcoming Switch events, and despite prompting there is no Glitter Metroid-level creativity. We then try to assemble a Game Boy Classic Mini, inventing new sizes of batteries in order to maintain scale. You can bait us into weird ideas by sending us an email.
This Thursday, Nintendo is going to be announcing the launch details for Switch - and we're going to be right there alongside you. Join us at NWR for a chat during the show, and RFN will be going LIVE on the air as soon as it ends - interacting with you and taking a few call-ins. Chat starts at 11 PM Eastern. We hope to see you there!
This episode was edited by Guillaume Veillette . The "Men of Leisure" theme song was produced exclusively for Radio Free Nintendo by Perry Burkum. Hear more at Bluffs Custom Music's SoundCloud. The Radio Free Nintendo logo was produced by Connor Strickland. See more of his work at his website.
This episode's ending music is The Forest Navel from Pikmin. It was selected by Greg. All rights reserved by Nintendo Co., Ltd.