How do you judge the value of a man who lazily uses memes to make a joke about memes while they themselves are overusing a meme? Harshly.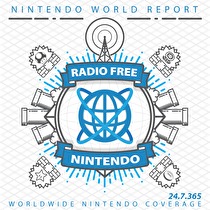 Subscribe via iTunes (Please rate and review, too!)
Radio Free Nintendo has been off-script for a few weeks. In an attempt to reset the balance, Grand Imperator James ordered up a double-serving of Listener Mail for the team. Greg, Jon, and Gui start the show off with a tremendous display of insolence and disrespect, but once order is restored the email flow begins. In the first half of the show we cover GameTrailers' "recent" closing, the "recent" release of Fire Emblem: Fates and its "recent" success, and backwards compatibility with the NX (as always, we don't know anything about NX).
After the break, and the triumphant return of Now Playing, it's yet again time for Listener Mail! In the second act of the show we cover our pick for the best Punch-Out!! game, game design and "quality of life," and gaming in bed. Total email count this week: 8. It's just a start, but we do our best work under pressure. Weigh down our inbox with your emails. No promises of a return to normalcy, as they have been largely unfulfilled, but do know that such insolence will not go unpunished.
This episode was edited by Guillaume Veillette. The "Men of Leisure" theme song was produced exclusively for Radio Free Nintendo by Perry Burkum. Hear more at Bluffs Custom Music.
This episode's ending music is Tal Tal Heights theme from The Legend of Zelda: Link's Awakening. The game was composed by Kazumi Totaka, Minako Hamano, Kozue Ishikawa. All rights reserved by Nintendo.