Nintendo of Europe wont even talk to you unless you're putting out a JRPG in February.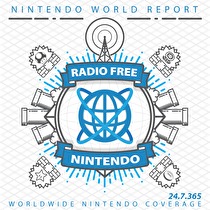 Subscribe via iTunes (Please rate and review, too!)
Jon is out again this week so Greg, Gui, and James anchor a three-man show. Guillaume leads New Business with the recently-released Super Mario Advance 4: Super Mario Bros. 3 on the GBA Virtual Console. For those keeping track at home, it's 2 * Super + 3 + 4. James has impressions of iPhone to 3DS eShop RPG dungeon-crawler/restaurant management/chef game Adventure Bar Story. It's "an Atelier game" without magic, a comparison that probably only makes sense to three people reading this. Greg rounds out New Business with impressions of the demo of mega-mashup Project X Zone 2.
After a break, it's time for Listener Mail! Topics covered include: getting into RPGs with Xenoblade, Nintendo's self-inflicted binds, and if now is the time to invest in a Wii U. You can petition us for investment advice via our mailbag*.
*All Personalized Trade and Investment Advice is offered for entertainment purposes only. Always speak to an adviser before investing.
It's time for our next RetroActive! We'll be playing Viewtiful Joe for the GameCube. You've got a few weeks to procure your copy. We're planning to talk about it in the third week of February, but that is subject to change. You can post your comments in the RetroActive discussion thread.
This episode was edited by Guillaume Veillette. The "Men of Leisure" theme song was produced exclusively for Radio Free Nintendo by Perry Burkum. Hear more at Bluffs Custom Music.
This episode's ending music is Jungle Challenge, from the unreleased Yooka-Laylee, requested by Marc-Andre. All rights reserved by Playtonic Games.