I'm always looking to maximize the number of Yoshi kills my stages feature.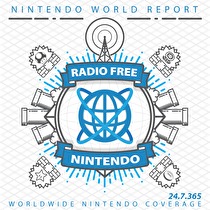 Subscribe via iTunes (Please rate and review, too!)
The release of Super Mario Maker is at hand! And of course, with Nintendo finally putting a major game in our hands team RFN found itself beset with scheduling conflicts. Despite our many-faceted personal schedules, the release of Super Mario Maker is too big to pass up, so a truncated Mario Maker-only show is crewed by a truncated cast of Greg, Gui, and James. This troika of would-be Mario game designers dive into the experience of making, sharing, finding, and playing stages in Nintendo's do-it-yourself Mario toolkit. If you want to find us, here are our NNIDs:
And some of our friends:
If you're looking to share images captured from your Wii U or 3DS to promote your stages on Twitter or Facebook you can use i.nintendo.net.
Next week we'll return to business as usual at Radio Free Nintendo, with a healthy dose of listener mail and conversation featuring a more diverse line-up of new titles than we've seen in quite a while. If you have questions, comments, Super Mario Maker stages, or suggestions you can send them to the RFN mailbag. Remember, we can't talk about it if you don't ask! You can also send us your suggestions for music to use at the end of the show.
Just a final reminder: voting closes on September 24 for our Mario Maker-inspired RetroActive Jr. It is shockingly close, so hurry and get your votes in now.
This episode was edited by James Jones. The "Men of Leisure" theme song was produced exclusively for Radio Free Nintendo by Perry Burkum. Hear more at Bluffs Custom Music.
This episode's ending music is the Orchestral Medley ~ New Super Mario Bros. Wii from the PRESS START 2010 concert. It was arranged by Takashi Hama. All rights reserved by Nintendo Co., Ltd. It was suggested by Greg.