In part two of RFN's already-ruined attempt to predict the NFL season; Jon, Greg, and James discuss the NFC, the Super Bowl, and the true meaning of "outlaw bloodlines."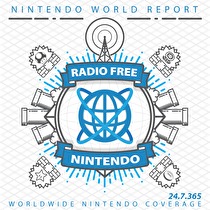 Subscribe via iTunes (Please rate and review, too!)
If you missed part 1 of our NFL preview, you can get it here. In it we covered last season's predictions and the AFC.
NOTE: There is no video game discussion on this week's episode. James, Greg, and Jon decided to indulge themselves and take the opportunity to record an NFL "sportscast". If you have no interest in NFL football, you can look forward to next week's episode when our regular content will resume.
Part two of the hotly-demanded Radio Free Nintendo inevitable NFL prediction massacre turns the crew's attention to the NFC - home of iconic teams whose names exude honor and respect - such as the Tampa Bay Buccaneers.
Commiseration over our poor lot in life - being forced to pick a winner out of the NFC East - turns to spirited discussions over the potential of Jay Cutler's MVP season in the NFC North. The NFC South discussion elicits a remarkably complete inventory of all of Atlanta's 2013 injuries from resident fan Jon Lindemann. Lastly, Greg explicitly doomed Sam Bradford during our discussions of the NFC West.
Following a rundown of the NFC Playoffs we turn our focus to "The Big Game," with predictions you wont believe - assuming you're not very trusting.
We rap up our over four hours of NFC discussion with a more realistic version of how RFN sports-related conversations go: a discussion on "Outlaw Bloodlines."
This podcast was edited by James Jones.
Music from Tecmo Bowl, property of Koei Tecmo Holdings Co., Ltd.