You asked and we answered: Greg, Jon, and James return for yet another NFL preview show, two in fact!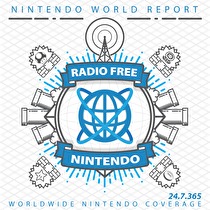 Subscribe via iTunes (Please rate and review, too!)
NOTE: There is no video game discussion on this week's episode. James, Greg, and Jon decided to indulge themselves and take the opportunity to record an NFL "sportscast". If you have no interest in NFL football, you can look forward to next week's episode when our regular content will resume.
In order to stay on schedule for Episode 400 to land on the correct week, we knew all along we were going to have to take a week off. Little did we know at the time Greg, Jon, and James would be drafted by listener email into producing another NFL preview show. Last year, in the grand tradition of RFN predictions we did poorly, although were largely successful at predicting season's ultimate outcome.
Our attempt to achieve such soaring successes, and perhaps the elation of our brief reunion, resulted in a recording session ending well past 1 AM Eastern Time. With so much raw audio we decided it would be best to split the show in half.
In this episode we break down each division of the AFC, predicting winners, and ultimately deciding on who we expect to reprensent the AFC in "the big game." NOTE: Sam Bradford was injured after we recorded, already rendering much of the pontificating horribly out of date. Truly, we are on pace for predictions worthy the RFN brand.
Stay tuned for our NFC predictions later this week, including our final Super Bowl predictions.
This podcast was edited by James Jones.
Music from Tecmo Bowl, property of Koei Tecmo Holdings Co., Ltd.